Just a few simple steps, you have a delicious salted egg fried rice with a strange Bui Bui for the whole family for breakfast or lunch!
Material:
- 1 bowl of cold rice
- 3 salted egg yolks - 1 chicken egg - 2 sausages - 1 chili - 1/2 onion - 2 garlic cloves - 1 scallion
- Spices: 1/3 teaspoon sugar, 1/2 teaspoon pepper, 1/2 tablespoon seasoning
Making:
Step 1: Steamed salted egg yolk for 7 minutes, then use a fork to blend.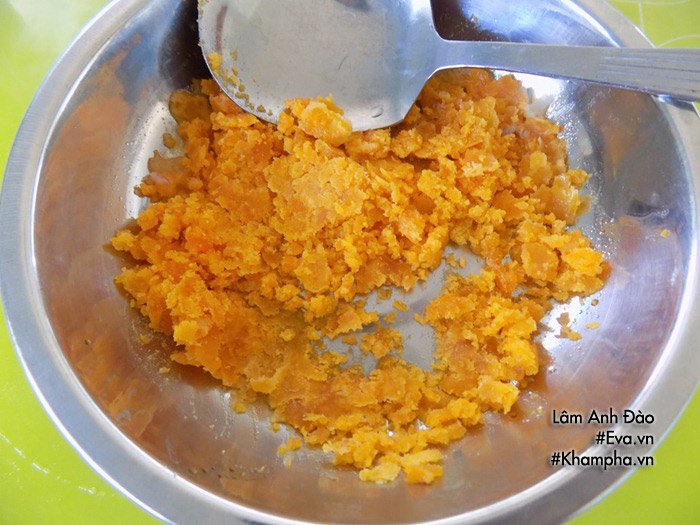 Onions, garlic, chili, finely chopped scallions. Sausage 1 sliced ​​tree, 1 small diced tree.
Step 2: Mix rice into a mixing bowl with spices, chicken eggs and salted duck egg yolk.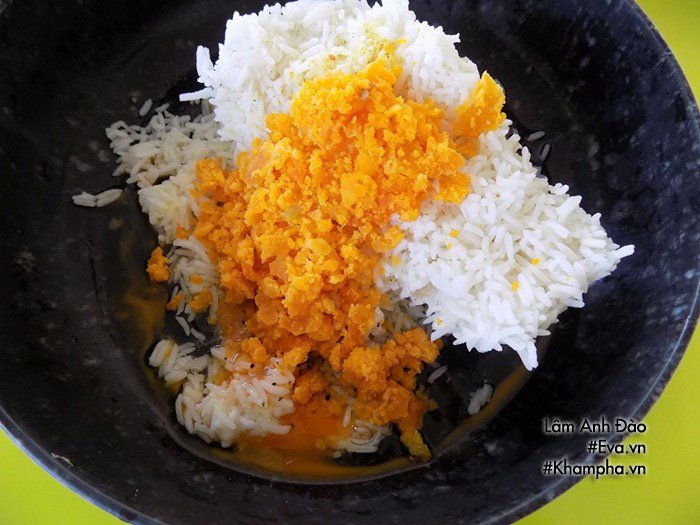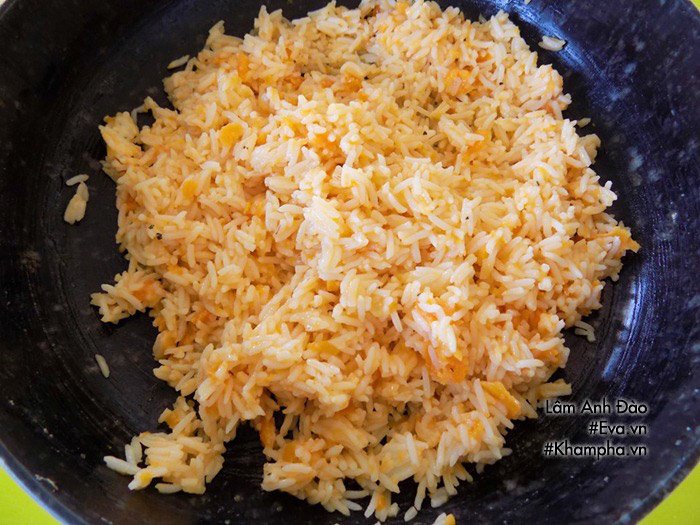 Step 3: Put the pan on the stove, add 1 tbsp of oil, wait for hot oil for onions, garlic, chili and sautéed pineapple, then stir-fried Chinese sausages and scallions for 4-5 minutes.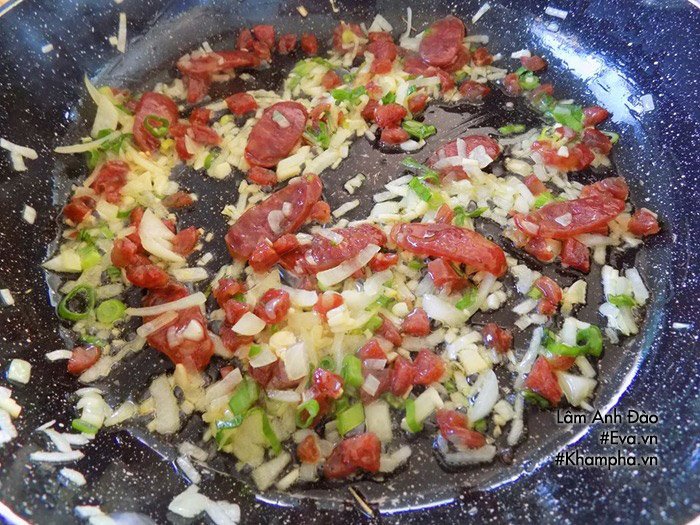 Finally, add the rice to the roast until the rice grains are dry and dry, turn off the heat.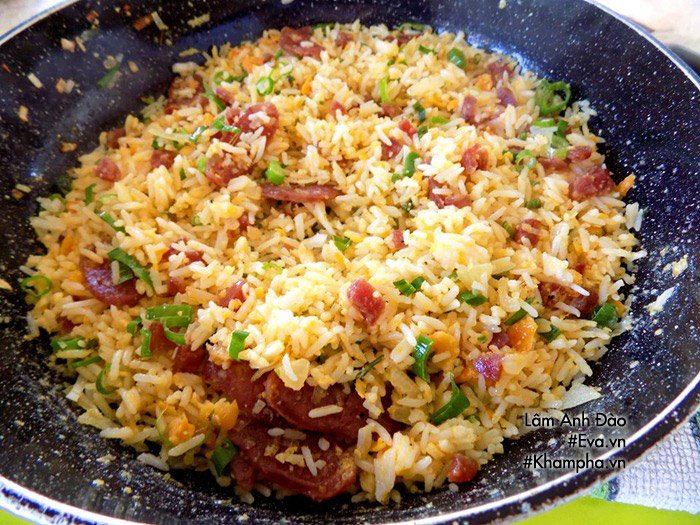 Enjoy: Salted egg fried rice produces a plate of cucumber, tomato and lettuce.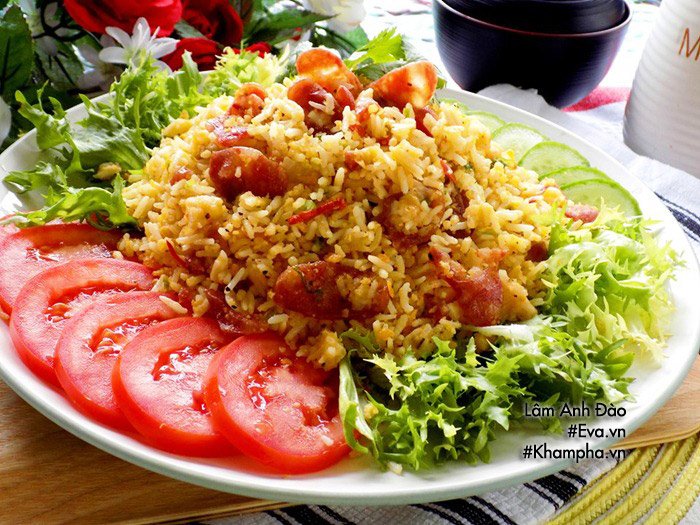 Good luck!