Potatoes sliced ​​lead-fried, pinched nose is a fast food that can make the whole family swoop on the tray of rice. But wait, did you know, these potato dishes are even more appealing than this 'national' fries?
Try the recipe and recipe below.
Material: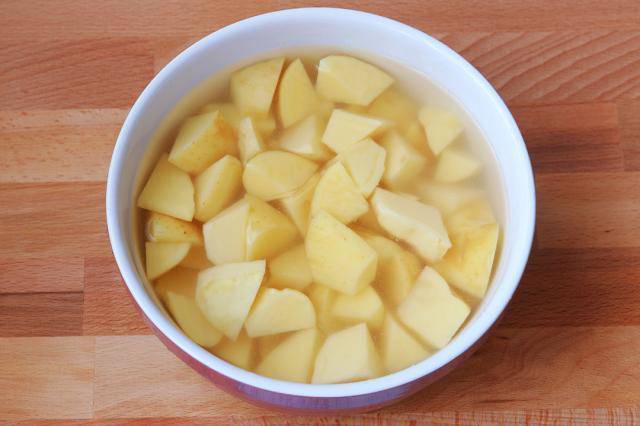 2 large potatoes.
5 cloves of garlic, 1 can of unsweetened cola, 60ml of soy sauce, 15ml of cooking wine.
Salt, roasted sesame.
Perform:
Step 1: Prepare the potatoes and other ingredients
Wash the potatoes, peel away. Cut the potatoes into pieces of areca nut and then cut in half or 3 into small pieces.
Soak the sliced ​​potatoes in a bowl of cold water to prevent them from browning.
Crushed garlic.
Step 2: Fry the potatoes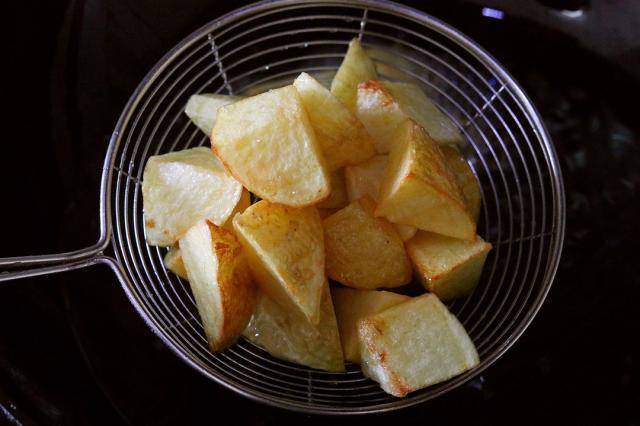 Pour the oil into the pan, heat up the old.
Pour the potatoes into the pan, fry them evenly. Remove potatoes, to separate
Pour some cooking oil out of the pan.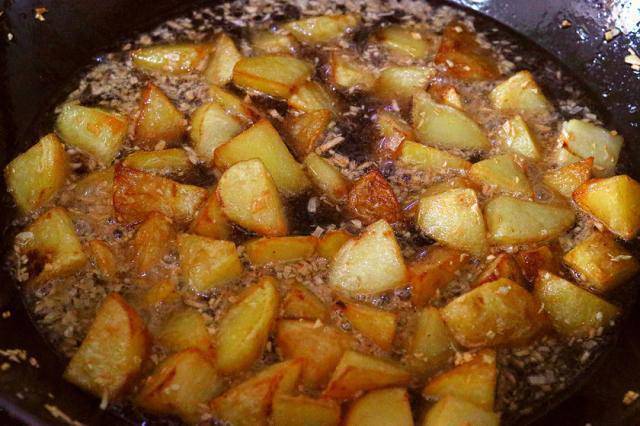 Pour in garlic, stir until fragrant, turn yellow.
Step 3: Cook the potatoes with coca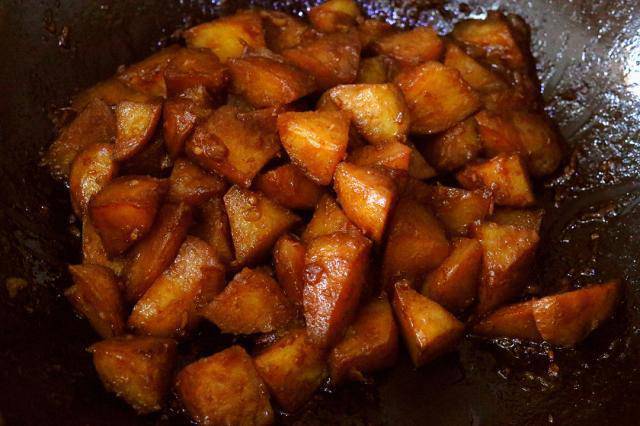 Pour the potatoes back into the pan.
Pour sugar-free coca over potatoes, add soy sauce, cooking wine.
Heat for 3 - 4 minutes to allow the mixture to coke and turn off the heat.
Sprinkle on the sesame.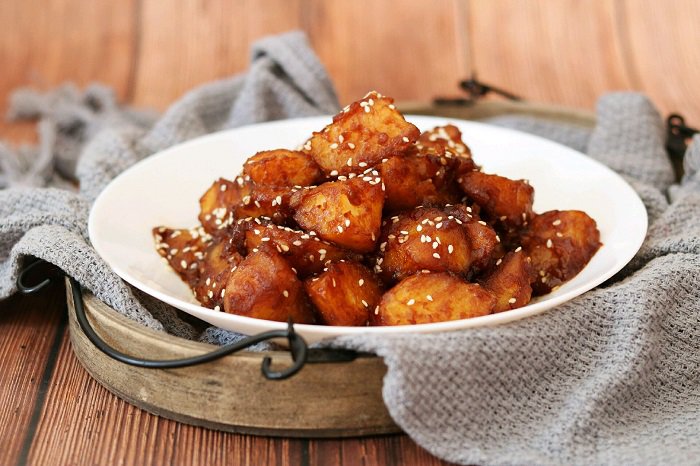 Wish you success with this extremely new way of processing potatoes. The results certainly won't disappoint the whole family!