The recipe for unexpected mango dish is so simple!
Mango sticky rice is a dish originating from Thailand. The ingredients and recipes of the dish are quite easy but have a great attraction. Based on the guidance of Vu Thanh Hoan's mother on the cooking group meeting, mothers can make this dish by themselves at home without having to go to the distant Golden Temple country.
Material:
- Glutinous rice yellow flower 0.5kg
- Coconut
- Curettage coconut
- Ripe mango
- Roasted sesame seeds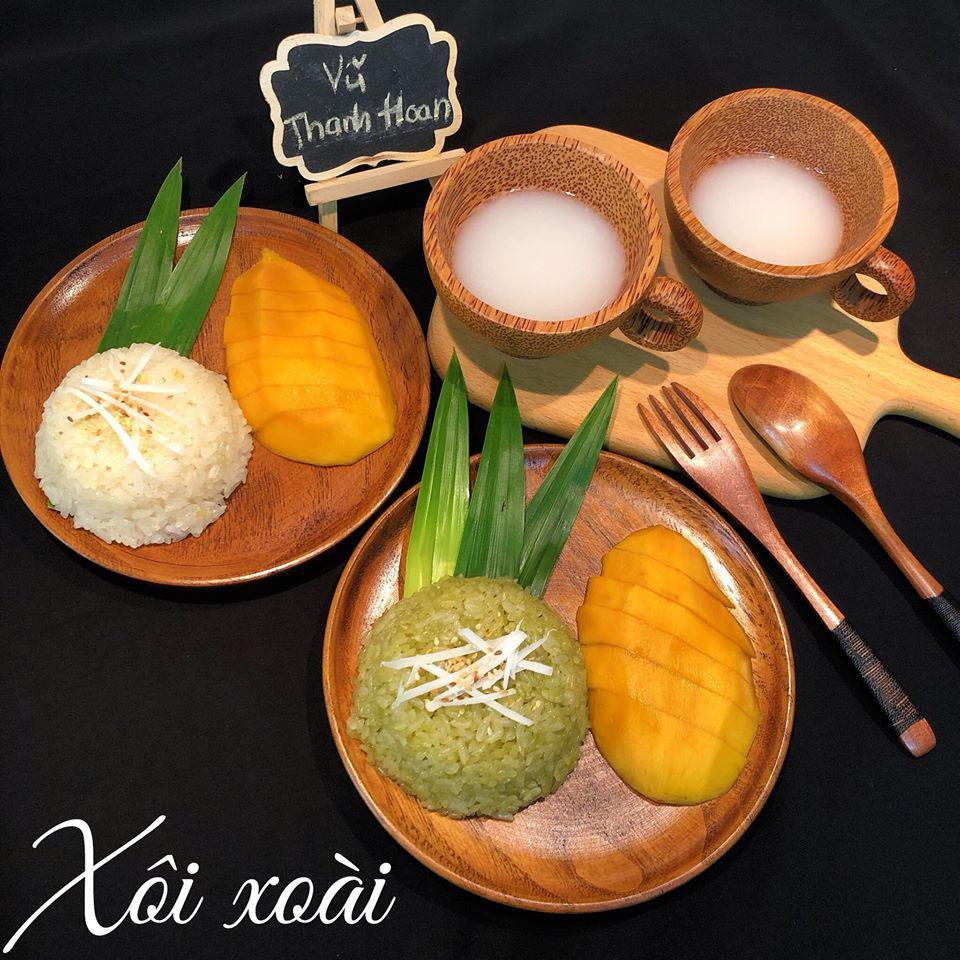 Making:
- Glutinous rice is divided into 2 parts. Part 1 soaked whole sticky rice. Part 2 is soaked with ground pineapple. Both parts add a few salt grains and soak overnight.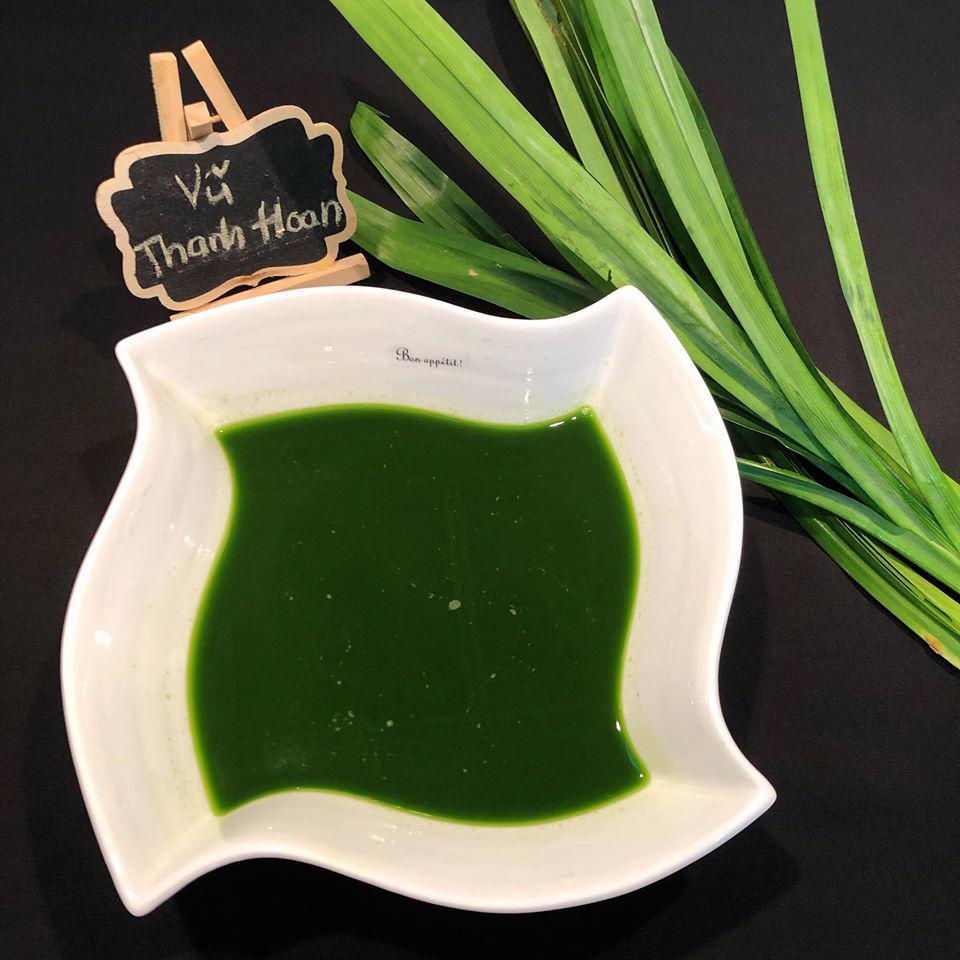 Pineapple leaves finely ground, take water to soak with rice
- Soft soaked rice picked out to drain. Do not squeeze, the rice will shatter.
- Put a few pineapple leaves underneath then add 2 parts of glutinous rice to steaming. When you see ripe rice for coconut milk mixed with sugar and a little salt mixed with steamed sticky rice for another 5-8 minutes is okay.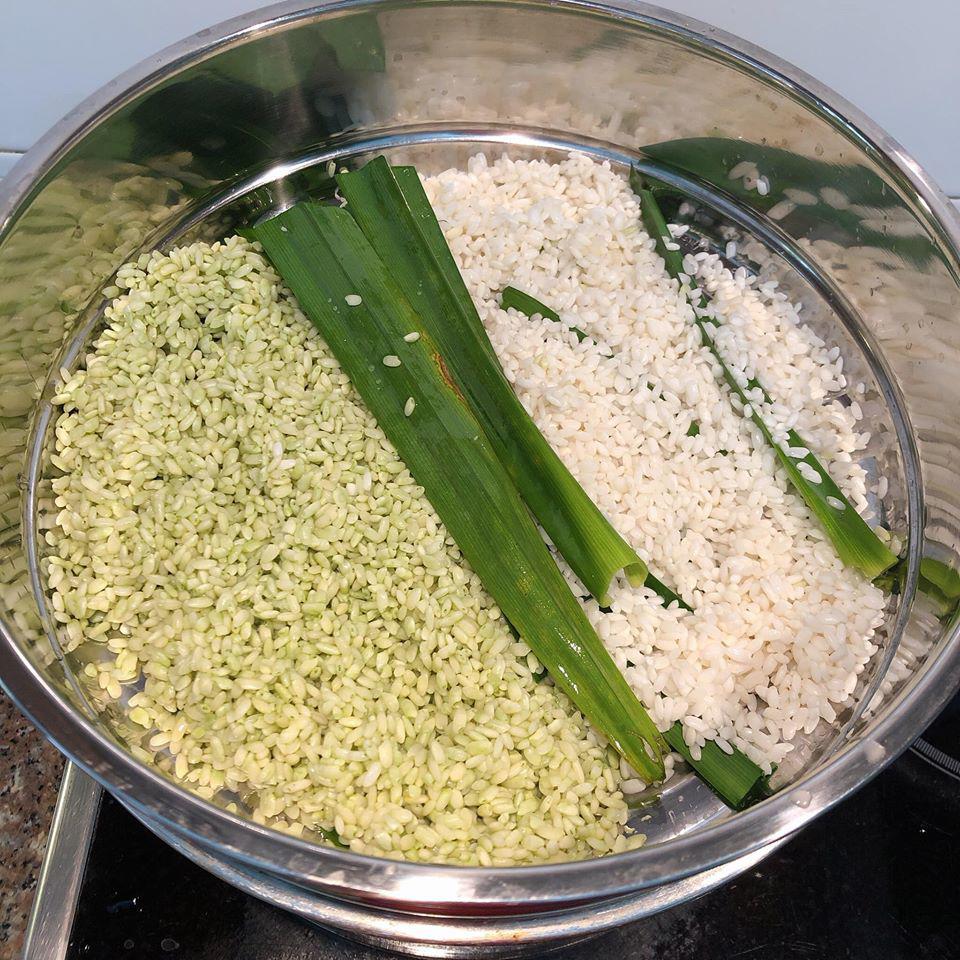 Steam 2 pieces of rice to soften
- The remaining coconut milk will add some sugar, salt and some tapioca starch together. Put on low heat, stirring regularly until it is gently boiling.
- When eating sprinkle coconut milk on sticky rice, eat less roasted sesame served with chopped ripe mangoes.