The housewives who prepare the tray of 4 attractive dishes are indeed the most skillful and skillful mothers.
1. Steamed cabbage rolls
Material:
- Cabbage leaves
- Ground pork
- Carrots, shiitakes, wood ear
- Minced onion, seasoning, pepper
Making:
- Minced pork marinated with seasoning seeds, pepper, shiitake mushrooms, rustic wood, finely chopped scallions for 10 minutes.
- Choose cabbage leaves that remain intact, not torn, using a thin knife to cut hard stalks. Then bring the blanches over to the boiling water to soften.
- Spread cabbage leaves, then meat and then roll like rolls rolls. Blanch the extra green onions to make the lanyard secure.
- Put cabbage rolls in meat and steam for 10-15 minutes.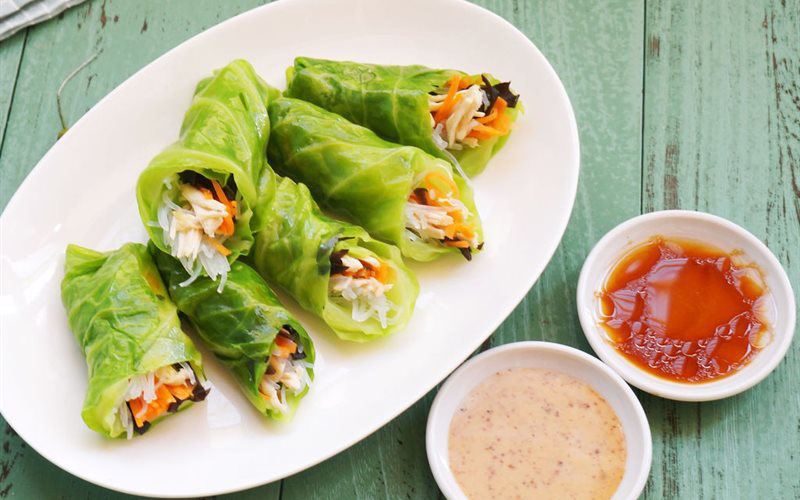 2. Meat and Pies Spring Roll
Material:
- Rude
- Ground pork
- Chilly chicken, tangerine peel, green onion, dill, fresh chili, kumquat.
Making:
- Wash and drain then blanch through boiling water to clean. Take out and drain.
- Using chopsticks or egg whisk, beat thoroughly to make the batter crushed. Then mix the sesame with tangerine peel, scallions, dill, fresh chili, spices.
- Next, mix in the meat and eggs.
- Put an old pan of hot oil and fry the egg mixture in two sides.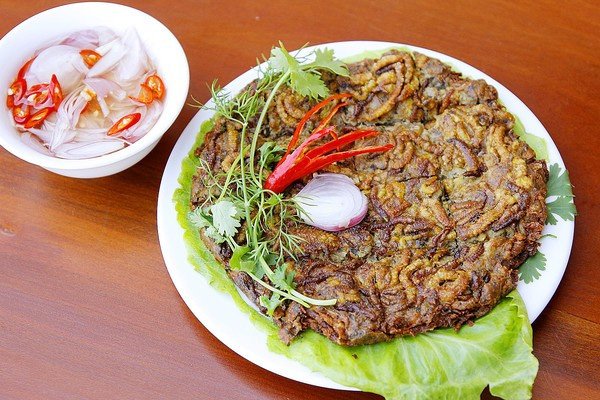 3. Watercress mixed Korean style
Material:
- Watercress
- Salt, pepper, sugar
- Sesame oil, sesame
Making:
- After finishing cleaning, boil. Take out the basket and rinse once cold water and drain.
- Put vegetables in a bowl, add salt, sugar, sesame oil, pepper to taste and mix well.
- Finally, put on a plate and sprinkle sesame seeds on top.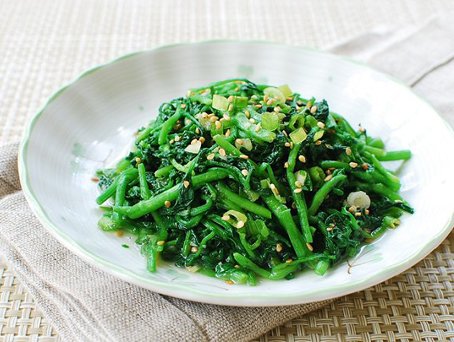 4. Seaweed soup
Material:
- Seaweed
- Small rib
- Onions, dried onions, ginger, spices
Making:
- Young ribs poached and then marinated with dry onions, soup powder
- Stew the ribs to soften.
- Dry seaweed soaked in water to soft then wash.
- Use scissors to make small pieces and put in the pot stew ribs. Tasting spices to taste.